Rockford Linear Actuation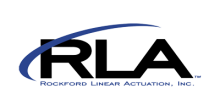 Rockford Linear Actuation, Inc. was founded in 2001 with the purpose of becoming an industry leader for top of the line system, heavy duty pneumatics, and hydraulic cylinders. Rockford's Profile Guide Rails provide accurate, stable and smooth linear guidance under a wide range of specifications.
Rockford Linear Actuation serves customers through a network of distributors, sales representatives and direct accounts. Their hydraulic cylinder experience and qualified employees help Rockford serve local, national and international industries, including: machine tool, metal working, foundry, packaging, plastic machinery, material handling, marine and offshore, construction machinery, and assembly and test machines.
Manufacturer Products