Spiratex Chain Tracks
Chain tracks help improve the life of your chains on your conveyor. By reducing friction and drag, chain tracks will keep your conveyor running quickly and smoothly.
Overhead power conveyors greatly improve efficiency and safety in factories, warehouses, distribution centers, public utility plants, and other facilities, but only if they're up and running. Downtime for your power conveyor can be costly and cause your facility to fall behind on important operations. Proper maintenance of your conveyor will ensure this invaluable piece of equipment keeps providing a return on your investment for the long haul.
The lifespan of a conveyor is impacted by four factors, including:
The weight 
The elevations and curves 
The environment and temperature
Maintenance and care
Spiratex offers the perfect solution: chain tracks. Chain tracks will reduce wear on conveyor chain systems and save you time and money in the long run, literally.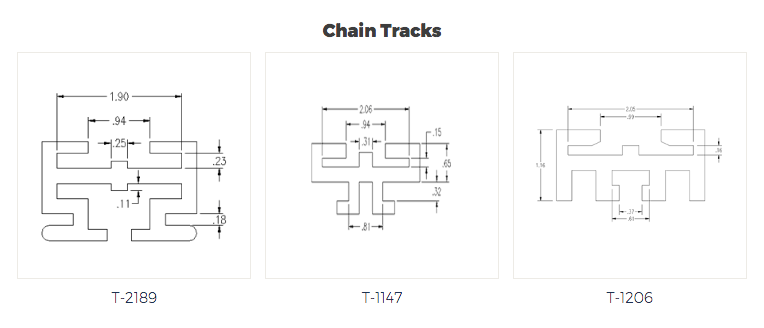 Spiratex Products for Mid-Atlantic Market
OEM Industrial is your manufacturer's rep for Spiratex products in NY, PA, NJ, DE, MD and WV.